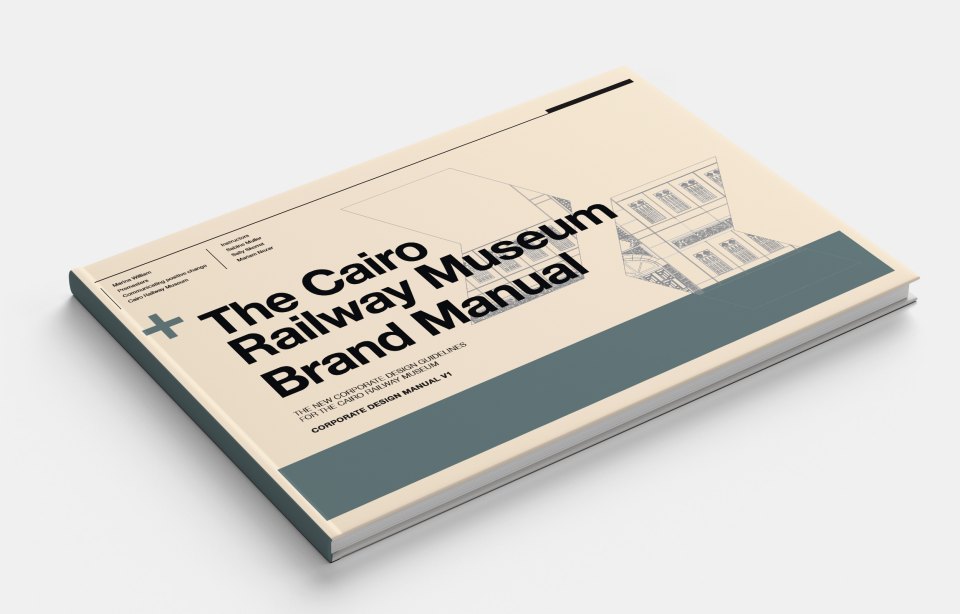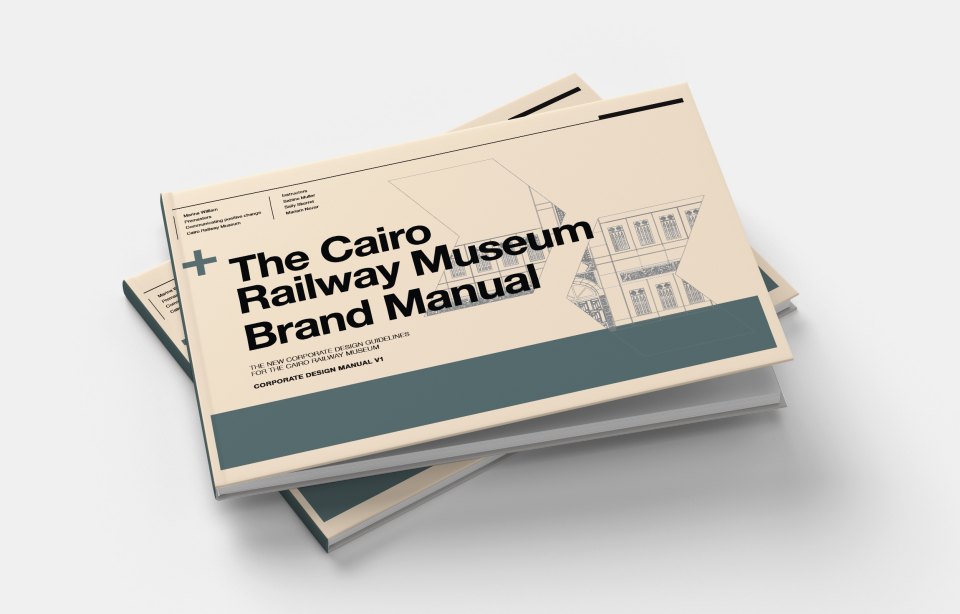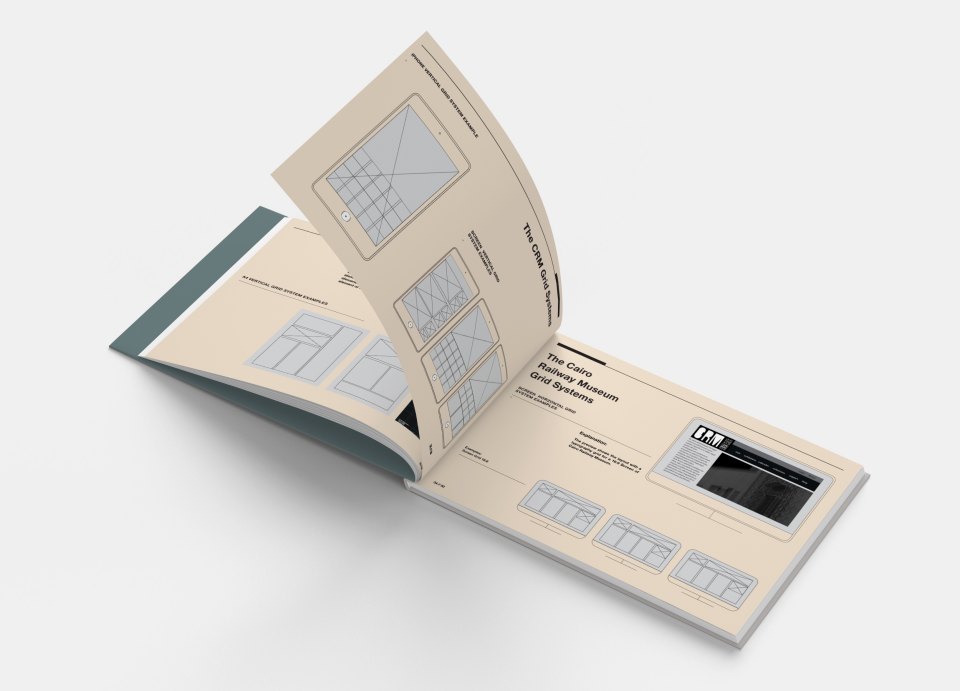 Pages from the grid systems used that are highly important to structure content, they serve as an armature on which a designer can organize graphic elements (images, glyphs, paragraphs) in a rational, easy to absorb manner. A grid can be used to organize graphic elements in relation to a page, to other graphic elements on the page, or relation to other parts of the same graphic element or shape.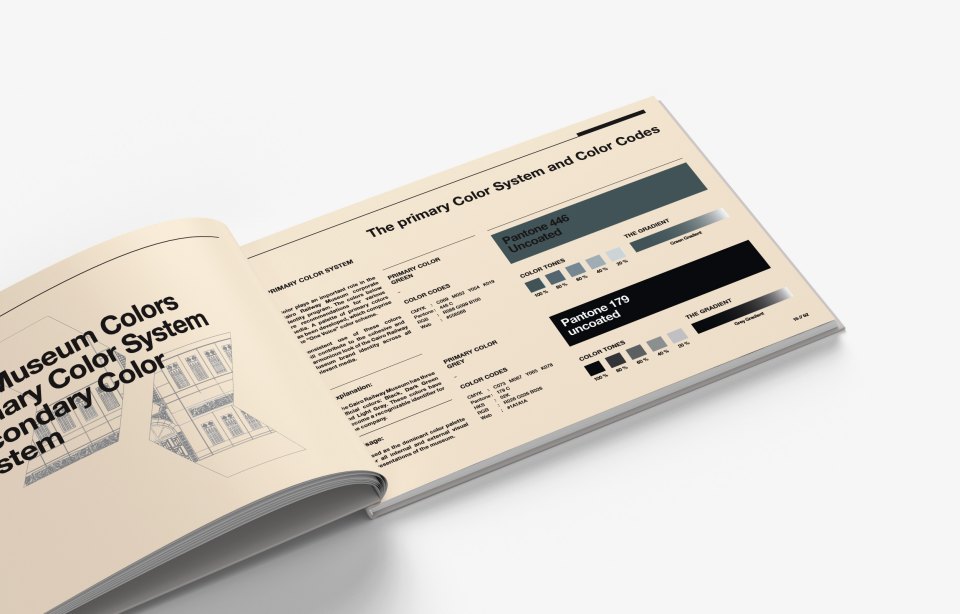 Color plays an important role in the Cairo Railway Museum corporate identity program. The colors below are recommendations for various media. A palette of primary colors has been developed, which comprise the "One Voice" color scheme.
Consistent use of these colors will contribute to the cohesive and harmonious look of the Cairo Railway Museum brand identity across all relevant media.
The Cairo Railway Museum has three official colors: Black, Dark Green and Light Gray. These colors have become a recognizable identifier for the museum.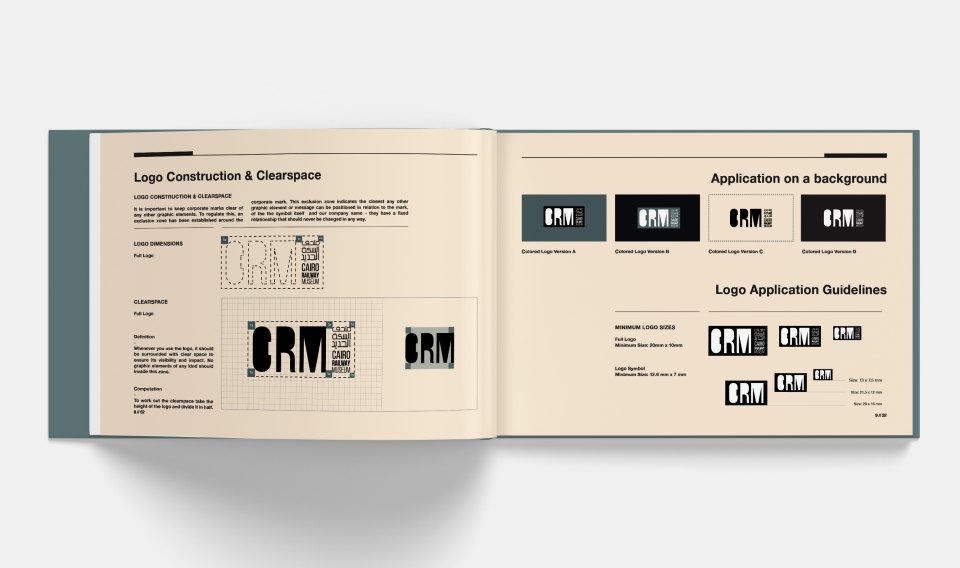 The Cairo Railway Museum Corporate Logo comprises of two elements, the logo symbol and logo type. The Logo Symbol is a powerful image , it is initially inspired from the ticketing system used in Egyptian railway in 1890s to re ect the concept of connecting the historc and contemporary in order to engage multiple visitor generations.
It has a particular relationship with the CRM name.
The Logo Type has been carefully chosen for its modern and yet re ned, highly legible style, which has been further enhanced by the use of upper case letters. The Latin typeface is Bebas Neue Bold and has also been chosen to compliment and balance perfectly with the logo symbol. The Arabic typeface is Kacstitle and follows the same style of Bebas Neue creating a harmony and complementary e ect.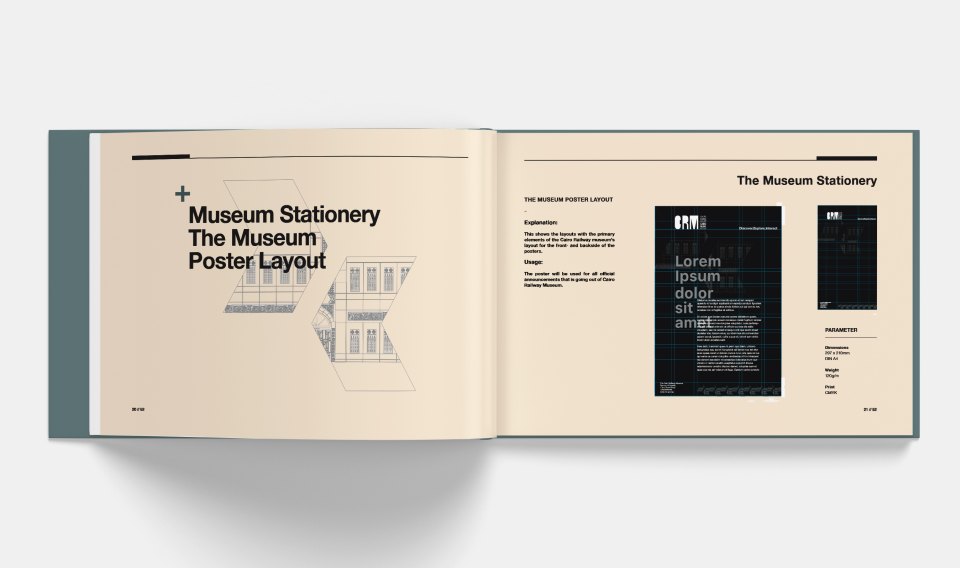 Grid systems with the primary elements of the Cairo Railway Museum's layout for the front and backside o the posters that will be used in all official announcements that come out of the Cairo Railway Museum.
Pages showcasing CRM which is an interactive mobile application to be used as a virtual companion and personal tutor that could enhance the Cairo Railway Museum experience and entice visitors into engaging more widely across different museum exhibitions.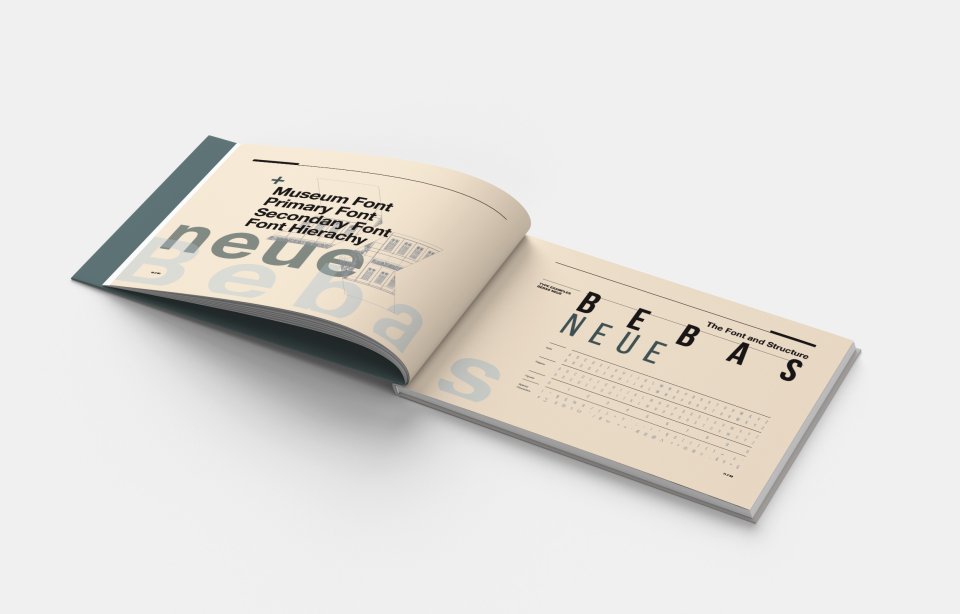 Museum Fonts; Primary & Secondary typefaces
For a better look, visit: http://anyflip.com/vqka/bzvu